2011 Collegiate Leadership Conference
Building a Strong Foundation for Hispanic Leaders - Today and Tomorrow
The National Hispanic Professional Organization (NHPO) is building a strong foundation for Hispanic leaders – today and tomorrow. The Time Is Now for Latino students to set their own leadership foundation and cultivate personal networks that kindle and nurture their development as effective leaders.  The cutting edge process is founded on NHPO's Five Points to Building A Strong Latino Community for the 21st Century.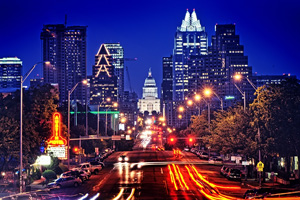 The NHPO 2011 National Collegiate Leadership Conference is set for December 1, 2011 to December 3, 2011 in Austin, Texas at the State Capitol. NHPO promises two and a half days of exceptional workshops, networking, activities and events, all enhanced by the setting in the state capitol. The Collegiate Leadership Conference offers great learning and networking opportunities for college students planning their future; for business, corporate, community, government officials who are dedicated to improving policies and services to improve the Latino future; for government, corporate, and university Recruiters who can tap additional resources and interact with talented, dedicated Latino college students.
NHPO provides professional development and career opportunities and leadership training.  It is rapidly expanding as a national organization with a visionary contemporary approach that gives members the knowledge, skills, acumen, awareness and professional networks to build their leadership potential throughout their careers – substantiated by pragmatic, on-the-ground, practical experience.  
This conference will gather college students who are stepping into their future leadership roles with Latino leaders who have achieved leadership roles in business, government, public service, corporate, and partners who have worked collaboratively with Hispanics to build a strong Latino future.
Are you:
A Latino college student who envisions a leadership position in your career path.
A business, corporate, community, government official who is dedicated to building a strong future of Latino leaders.
A government, corporate, university recruiter who seeks to meet dedicated Latino college students.
If so then you should join us at the NHPO Collegiate Leadership Conference December 1-3, 2011 in Austin, Texas. For more information contact J.R. Gonzales at 512-289-3758.